The Mallick lab at Weill Cornell Medicine employs a wide range of techniques in its investigation of uncertainty quantification in complex biomedical studies across diverse disease areas. From omics data science systems and artificial intelligence to Bayesian machine learning, multimodal integration, and advanced statistical analyses, we employ an interdisciplinary approach to paint a more complete picture of various complex human diseases. This entails generating and validating clinically actionable hypotheses in both disease-agnostic and disease-specific manners that ultimately aid in the data-driven discovery of potential therapeutic targets and biomarkers.
The Mallick lab is based in New York City and collaborates closely with NewYork-Presbyterian Hospital, as well as biotechnology and pharmaceutical industry labs in the tri-state area. Additionally, we have strong connections with the broader NYC biomedical and life sciences communities and the Cornell Ithaca campus, which results in a rich environment for quantitative, computational, and laboratory collaborations.
The formulation of a problem is often more essential than its solution, which may be merely a matter of mathematical or experimental skill.
- Albert Einstein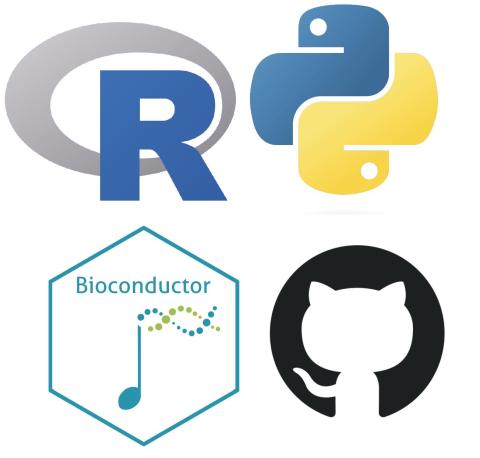 The Mallick lab is always on the lookout for curious, motivated, and creative scientists to join.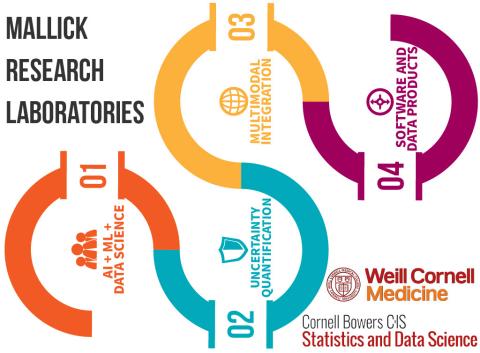 The Mallick lab's mission is to investigate the mechanistic underpinnings of complex human diseases and devise new uncertainty quantification (UQ) solutions that combine reverse translational and computational innovations that ultimately aid in the discovery of new biomarkers and clinically actionable hypotheses to directly benefit patients.